When you're looking for a job, it's easy to get caught up in worrying if you're the right fit for a role. But what's just as important during a job hunt is checking if the employer is the right match for you and the progression of your career.
Career satisfaction in the UK ranks as some of the lowest in the UK, with an estimated 47% of  employees regularly considering leaving their jobs in 2018.
If you're offered a job, you should be thinking hard about whether you'll be happy, comfortable and successful working for that company, otherwise you're unlikely to enjoy the job! It's important to check that the company you're about to join with fits with your values, ethics and ambitions.
Here are some things to consider about when you're deciding if an employer is the right fit for you…
Size of Company
Different people thrive in different environments. If you like being a big fish in a little pond, working for a multi-national co-operation that employs thousands of people probably won't be a good match.
Equally, if you prefer a bit of anonymity at work, joining a start-up with 2 other employees might not be the best idea.
Before you take a job, consider what you're looking for in a company and how its size will affect your career and your enjoyment of the role.
Company Culture
Companies come in all different shapes and sizes, and many have different methodologies, ethics and attitudes to overcoming challenges and moving the business forward. Make sure that the company you're about to work for aligns with your values.
The best way to get a feel for a company's atmosphere is to ask. During your interview, discuss aspects of the business' working culture  with your interviewer: Do they have Friday drinks? Is it a hard-working office environment? Are they OK with flexibility of working hours?
If you're keen to find out what the office environment is like, ask for a short tour at the end of your interview. It will help you get a feel for if it's a social workspace or a studious, quiet office.
A great way to find out how a company operates is to simply search its name on google and check out any news articles about the firm – you'll quickly get an idea on how other businesses perceive them as a brand and if you'll feel comfortable working for them.
Office Location
Location is a key factor to consider when taking a new job.
If you enjoy lunch at a buzzing restaurant on a Friday, working in the suburbs is probably going to become tedious quickly. It might not seem important, but the environment around your office is where you'll be spending most of your days –  so make sure to get a feel for that, alongside the office itself.
The Commute
The location is perfect, your future colleagues are friendly and the salary is excellent – but it's going to take you an hour and a half to get to the office every morning.
It's easy to brush the length of a commute under the carpet for what seems a perfect job opportunity, but the reality is that commuting times take their toll on both your working and home life.
A study by the University of the West of England found that every extra minute spent travelling to and from work reduces job and leisure time satisfaction and worsens mental health.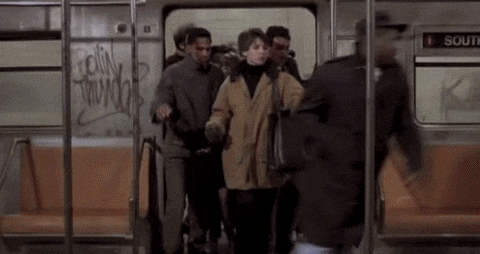 Your Work/Life Balance
If you're successful in securing a job, you're entitled to ask for a few days to think about it. Use that time to consider whether the career is what you want for your professional  development and if the intensity of the job will enrich your life.
In 2017, 53% of US employees stated that a role which allows them to have a greater work-life balance and better personal well-being was 'very important to them'.
Some companies work long hours and repay with sustainable financial rewards – but money doesn't buy happiness for everyone.
A job doesn't have to be your whole life: consider your work/life balance and how the job will fit around your existing commitments.
Most companies are happy to be flexible – don't be scared to talk options through with a recruiter!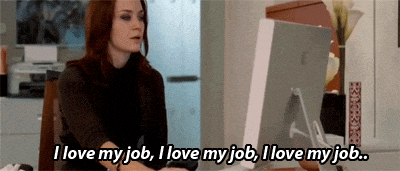 Training
If you're keen to progress in a career, make sure you check out what training your employer can offer.
In a 2017 study, a whopping 87% of millennials said that job-related training and development opportunities were a very important part of their decision to stay at a company
Attending in-house or external courses will boost your CV and make you a valuable asset that the company has invested in.
Always ask what opportunities are available at interview if you're keen to develop as an employee and actively search for jobs that will allow you to fulfil your potential.
Signature Careers
It's important to remember that no job is likely to tick all the boxes – but you should always feel 100 per cent comfortable that a career move is benefitting you as much as the employer.
Here at Signature Living we have maintained a strong set of visions and values since our inception in 2008 and we're always looking for new additions to our friendly, vibrant and diverse team.
Our employees have been integral to building our incredible brand that exists today, and we're confident that they've found the perfect match with us!
If you're looking for a job in our city, don't forget to check our vacancies pages to see if Signature might be the perfect match for you as well.